Ok friends, it's time we have a talk. This is a talk about Facebook and etiquette on Facebook, because people are really bad at understanding some basic rules of human interaction when they happen on the internet.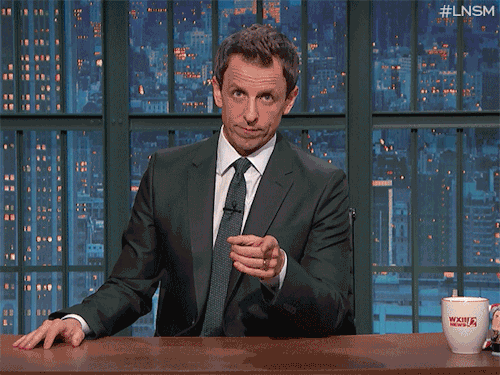 Here's a basic rule: whoever is posting on their own page or wall or whatever gets to decide what they want to talk about. When people post things, it is not an invitation for you and you personally to share your opinion with them, no matter how ridiculous or uninformed your opinion is. Unless the status seems to invite conversation, your opinions may not be relevant.
This is especially true if your opinion is on the attractiveness or non attractiveness of a woman either pictured or mentioned in the status. Especially if you're going to be a jerk, sexist, racist, homophobic, transphobic, etc. no one is required to listen to your opinion. So if you post a crappy response on someone's post and they delete it and tell you to shut up, it still makes sense for them to be on social media. You whining that they shouldn't have said anything if they didn't want debate makes no sense, because people want all kinds of things out of their interactions, and mostly they don't want assholes.
Ok? Does that seem fair? Not everything another person says requires you to respond, and not everything another person says is a way to get a conversation started. Usually we can figure out these differences by noting if the person is asking a question or presenting an argument. If you're unsure, you can always ask!
But basic principle: people post things for all kinds of reasons. They are not necessarily asking you to contribute your opinion.
Now every time I say this, I inevitably get this response: "But what about when someone is posting something super emotional and then they don't say what it's about? Shouldn't I ask them? Shouldn't I tell them that it's frustrating when they're super vague but clearly want attention?"
I won't lie, this response makes me want to hit something. Look at the basic principle. Does it say that there is NEVER a time when people want your feedback? No. Does it say that you can't ask a question of someone's status? No.
If someone is vaguebooking, based on your super awesome powers of understanding basic human interactions, you can probably tell that they're in an emotional place. They might want some comfort or attention. That's cool. You know what they probably don't want? Your opinions on whether or not they should vaguebook. Instead, you can ask them what would be helpful right now, offer them some supportive words, ask if they'd like you to call or come over, etc. Ya know, do nice human things for a human who is clearly in distress.
Note that these things are not in any way related to your opinions about the content of the status. Note that it is possible to connect with other people and offer support or condolences or excitement or all kinds of things without bringing your opinions into the matter.
The problem here is that once again individuals are too worried about how this affects them and their ability to speak whenever they want to, instead of how it might be a helpful principle for their friends or for vulnerable people. This idea has been circulating because there have been tons of statuses that are horribly derailed by jerks. It might simply be that there was a picture of a woman and people felt the need to comment on whether she was fuckable or not. It might be that someone posted a status about feeling down and got a lot of people telling them what they should or shouldn't do to cure their depression. It might even be as simple as someone putting forth a factual argument and having another person say "but what about if I'm attracted to x person or not attracted to y person?" thus totally derailing any real discussion of the facts.
The world won't end if you decide that it's better just not to post something. There is a way to respectfully respond to all of the things mentioned above, but it's never necessary. The point is that when you make it all about your personal opinions, attractions, and what you want to talk about, you're being an asshole. The point is that "you posted something so you were asking for my opinion," is never a valid reason to offer up awful, misogynistic, creepy, racist, or otherwise harmful opinions.
Maybe I'm so annoyed because I feel like this is something that we should have all learned ages ago: "If you don't have anything nice to say, don't say anything at all." It doesn't apply to all situations, but it definitely applies to responding to other people's Facebook posts. If you're worried about someone else, and trying to consider their feelings when responding, then this isn't about you. I get that sometimes seeing a post that berates behaviors can feel like it's definitely for sure berating you. But I promise, if you're self aware enough to be thinking about other people and worried about them, and trying to consider what their status means and how to help, you're already light years ahead.
And don't forget: you can always, always, always ask someone what they're looking for when they've posted. It's easy, and something we should all practice more.